19 October 2023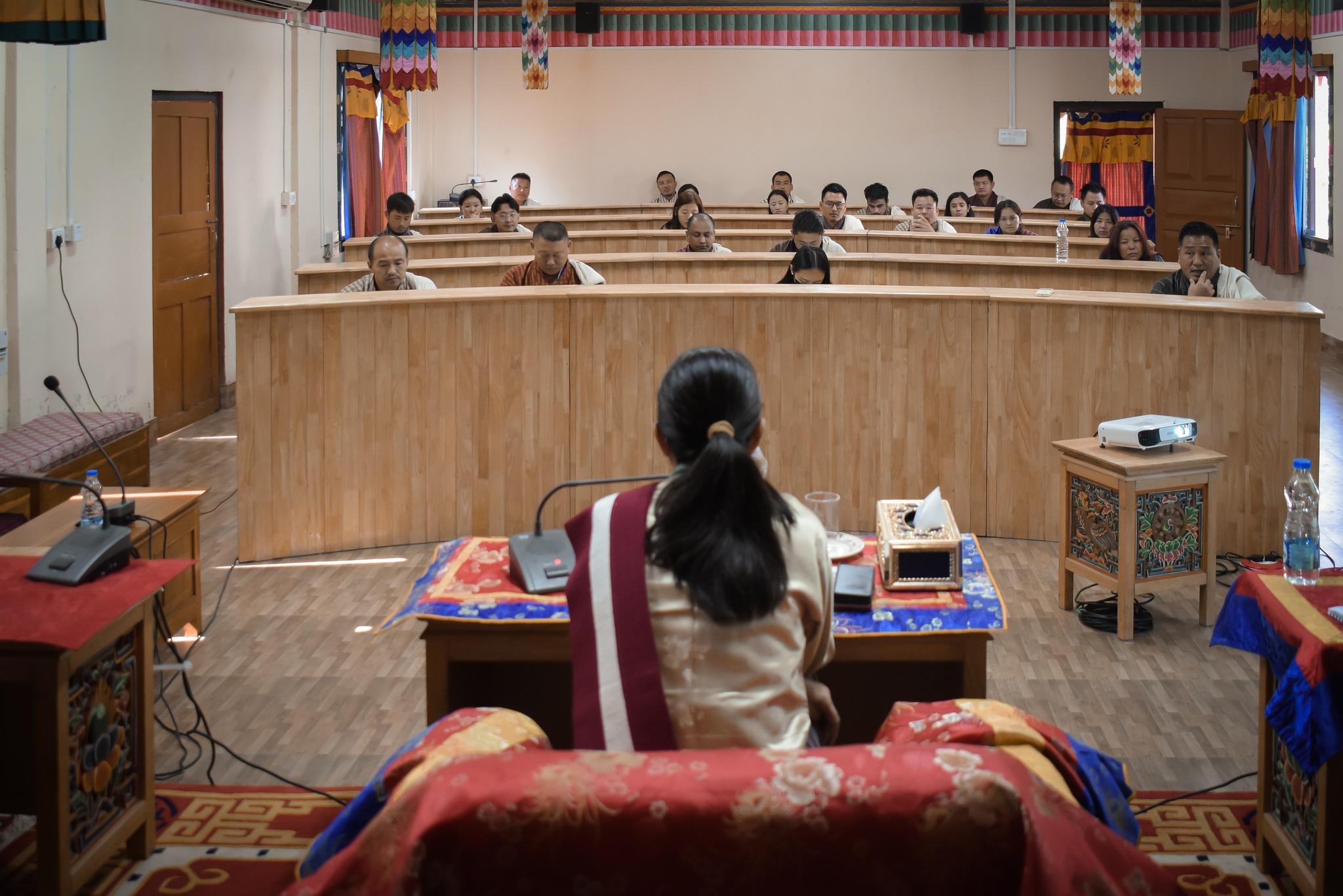 Today, the Dzongkhag Administration is holding its quarterly progress review meeting at the DT Hall. Led by the Dzongdag, the meeting includes Dzongrab, Drungpa, Sector Heads and Engineers.
Dzongdag, in her opening remark, emphasized the importance of fostering positive relationships among colleagues to strengthen the core principles of Communication, Cooperation, and Coordination (3Cs).
The site engineers are presenting updates on the physical and financial progress of activities within the Dzongkhag. The meeting also addresses issues requiring solutions and paves the way for a forward-thinking approach to tackle challenges effectively.
This collaborative effort reflects the commitment of the Dzongkhag Administration to ensuring the region's development and well-being.